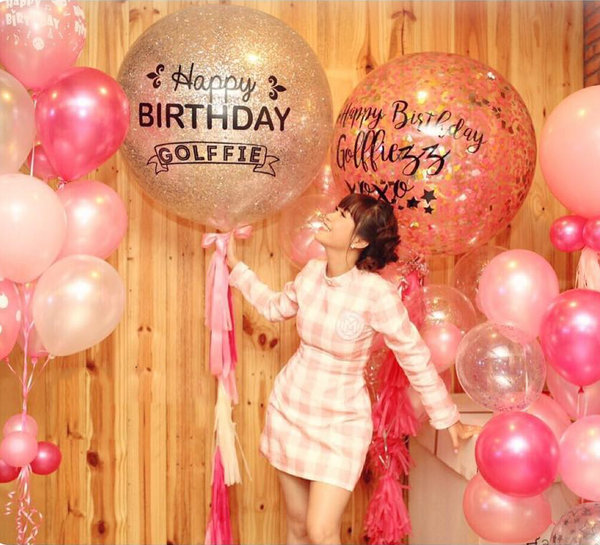 Giant Confetti Balloons
Celebrate in a BIG way!
Make them the center of attention with one of our custom Balloon Couture™ designs. Glitz the inside with the confetti color(s) of your choice, then add a personalized message in front. We adorn each balloon with a coordinating satin bow and tassel tail for an ultra-chic design.
A must-have for any big day!
For a Glamorous Affair
A Special Balloon for a Special Birthday
Order Now!
There are no products in this view.